Gable Brackets
Gable details, like so many other ornamental architectural features, help define the exterior style or curb appeal of a home. Southern Woodcraft offers many standard options, or we can custom create any pattern, or combination of patterns, to satisfy your design requirements. No matter what style of architecture you are working with, we have a gable bracket design that will complement and bring elegance, value, and curb appeal to your project. Our gable brackets are crafted from Old Growth Western Red Cedar, which is known for its warm coloring, natural beauty, and outstanding physical properties. Its beauty, longevity, insect and disease resistant properties, and low shrinkage factor enable it to resist twisting, warping, and checking, making Old Growth Western Red Cedar one of the world's most widely specified woods for residential design.
Call (919) 693-8995 for assistance or a price quote.
This product requires a custom shipping quote.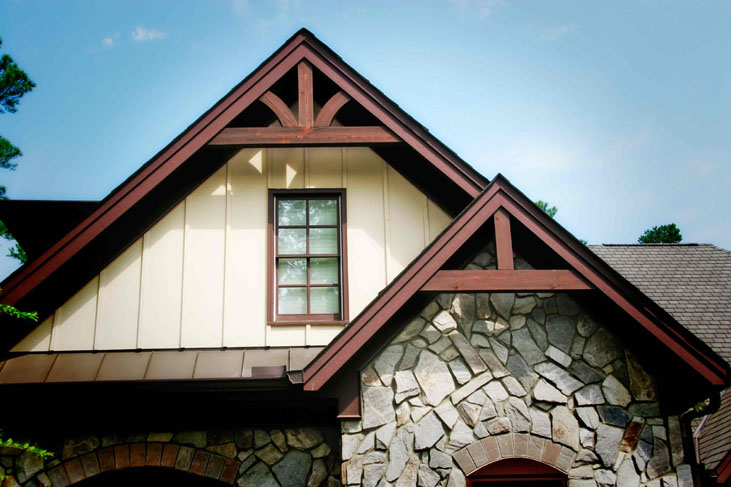 French Country Collection

Old World Tuscany Collection

Standard Collection